How To Use Technology To Boost Your CRE Business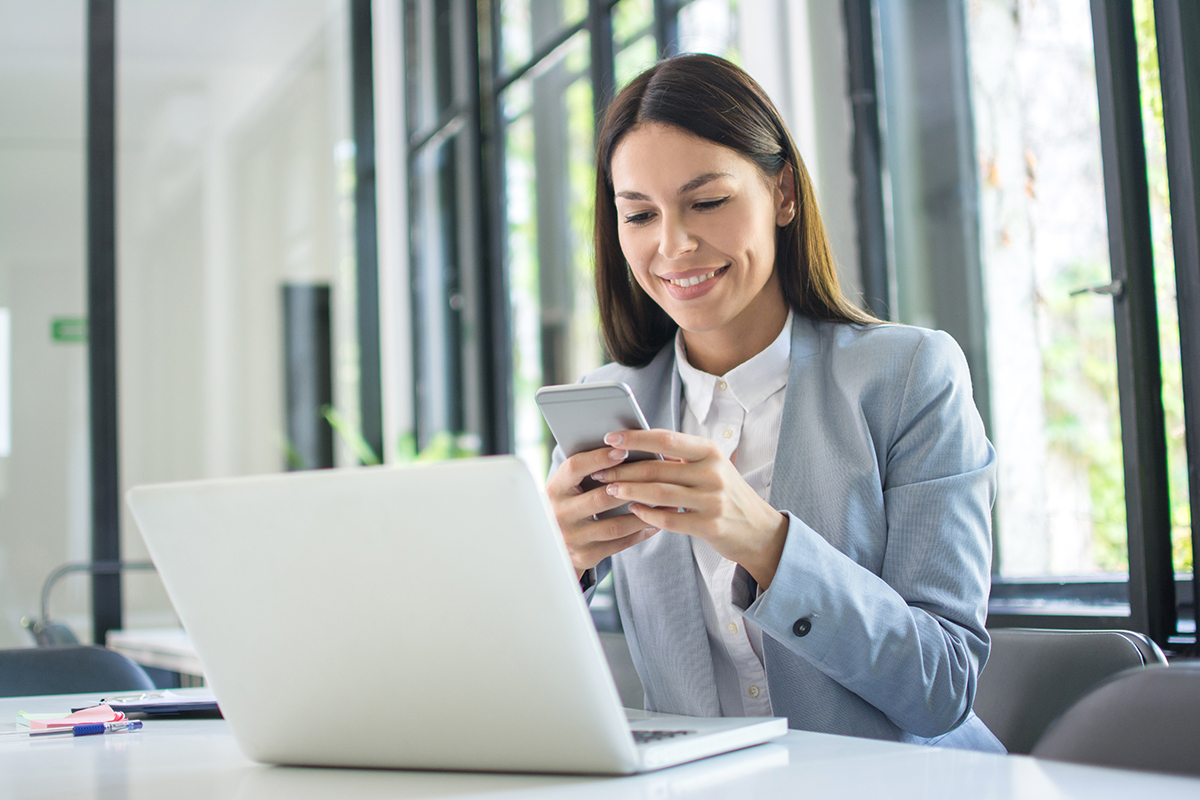 As a commercial real estate professional, technology can help you take your business to the next level . There's no denying that technology has completely changed the way we all live our lives. From smart phones, to electric cars, to being able to access information with a simple search. The commercial real estate industry may have been slower to embrace the advances in technology, but CRE professionals are taking full advantage of the new resources and trends to run their businesses more efficiently. It's time to jump on the technology train or run the risk of falling light-years behind your competition. See how you can use technology to boost your CRE business:
Data: Anytime, Anywhere
The days of using a notebook and paper calendar are long gone. Those were replaced with items like Excel Spreadsheets and Outlook calendars. Today, most commercial real estate professionals have moved their data into the cloud. Being able to access all of your important data – your schedule, contacts, deal information, files, emails, and your to-do list – is essential. Using a commercial real estate CRM software, like ClientLook, will allow you to access all of this information from anywhere. Whether you're in the office, or on a vacation in the Bahamas, your information is always accessible. Send a marketing email with MailChimp, create presentations and spreadsheets with Google Drive, and list your commercial properties online so they can easily be found.
Virtual Tours and Drones
Property photography has come a long way over the past few years! When it comes to commercial real estate photos, its best to hire a professional photographer to capture the best angles and lighting to create eye-catching marketing pieces and online listings. Many photographers also offer drone aerial photography, which provides the buyer with a unique perspective. Virtual tours have also become increasingly popular – making it easy for potential clients to view a property online before spending the time to tour each property individually. Buyers can now view virtual tours of potential properties, narrow it down to their favorite one or two, and then schedule in-person tours of their top picks. This saves everyone a ton of time and gives your listing a leg up on the competition.
Virtual Assistants
So many commercial real estate professionals split their time between working at the company office and their home office. In an industry that is always on the go – meeting with clients, touring properties, attending networking events, etc. – it makes sense to have a Virtual Assistant. With our commercial real estate software, you have access to our exclusive Virtual Assistant team to handle your data entry within ClientLook. So now you can attend a meeting, take a picture of the new business cards you received, and send them to the VA to be entered into your database. They will also include notes and schedule follow up tasks that you specify. Spend more time focusing on building your business and less time worrying about data entry.
It's amazing the amount of work we can get done with just our smart phones. If you're ready to fully embrace technology, schedule a demo today to see how our cloud-based CRM and Virtual Assistant can help you take your business to the next level.
Already a ClientLook subscriber? Schedule a free Success Audit to determine how you can take advantage of all our industry leading features.