How To Edit Your ClientLook CRM User Profile
Your personal profile in ClientLook commercial real estate CRM allows you to input your personal contact information. It is then available to your team internally when they click on your name, and is attached to anything you have entered into ClientLook. It is also visible to your clients when you invite them to collaborate with you on a "deal" inside ClientLook. Because of this, it's important to fill it out completely with your contact information.
Your profile is also where you can change your password or the email address that you use to log in to ClientLook.
To check that you've got the latest information in your profile, simply click on your name in the upper right corner of any ClientLook page and select "Setup".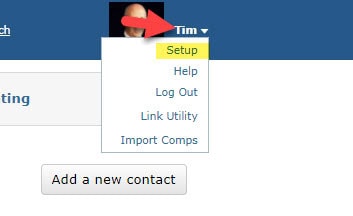 Once the setup page comes up, click the button labeled "Edit my profile".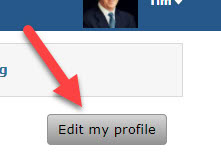 If you need to upload a photo of yourself, click the "Change photo" option at the upper left side of the profile page. Select a photo from your computer. It will be automatically re-sized to fit the appropriate space.
If you need to change the email address you use to log in to ClientLook, you can do that here as well. You can also change the password for your account. It's a good idea to change your password periodically and not to use something obvious or simple for others to guess.
Be sure to keep your address and phone number updated here as well.
Once you've made your changes, be sure to click the "Save changes" button at the top or bottom of the page.
Not a ClientLook subscriber? Contact us today to schedule a demo to see how our commercial real estate CRM can help you boost your productivity, get organized, and win more deals.
Already a ClientLook subscriber? Request a free Success Audit to make sure you're getting the most out of our features.