How To Disconnect A Contact From A Company
One of the most frequent questions we receive is how to disconnect a contact from the company they are related to, and/or relate that contact to a different company within our commercial real estate CRM software.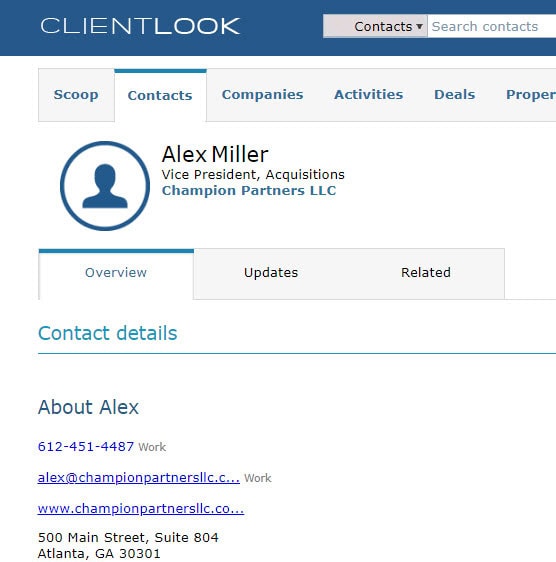 Meet Alex Miller. He's the Vice President of Acquisitions for Champion Partners – or rather, he was until yesterday. Now he's on his own and hasn't landed at another company yet. You want to disconnect him from the Champion Partners record, while maintaining his other details and all of your associated updates. Or, he may have moved to another company and you'd like to simply move his record to that new company intact. It's easy!
Simply edit Alex's record, using the "Edit this contact" link on the "Overview" tab.
Click "Remove" next to the company name while editing Alex's record. The name will disappear from the box instantly. Edit anything else you care to while you're here, such as his title, then click "Save this contact" at the bottom of the page.
Viola! Alex is now free as a bird, and your CRM database is up to date. Later, should you need to relate Alex to the great new company he starts, just edit him again and add the new company name. We'll create the company record for you and link Alex to it. Yes, it really is that easy!
To add Alex to an existing company, simply type a portion of the company name in the "Company" field and wait for the pop-up box to appear. This will contain all the company locations that match. For example, let's use "IBM":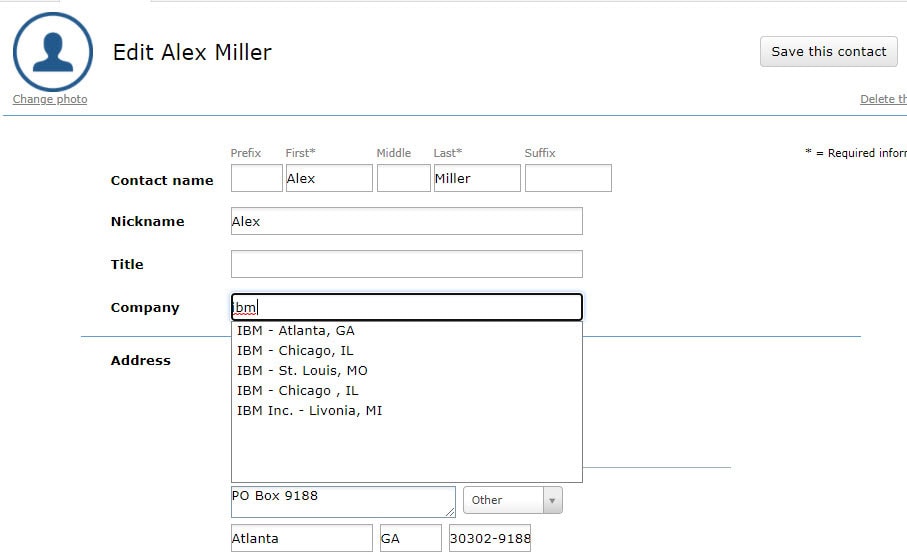 If you see the location you are looking for, simply select it from the picklist. The pertinent company information (address, etc.) will be filled in for you automatically.
If the location and/or company you want is NOT on the picklist, then simply type in the complete new name and the new address information.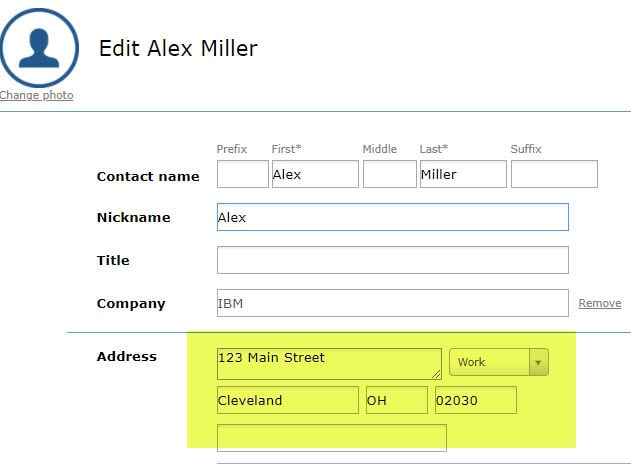 We will create that new company location once you save Alex's record and link him to the newly created company.  You're done!
If you're not a current ClientLook subscriber, schedule a demo today to see how our commercial real estate CRM can help you get organized and increase your productivity.
Already a ClientLook subscriber? Request a free Success Audit to make sure you're getting the most out of our features.