Get The Most Out of Your CRE Website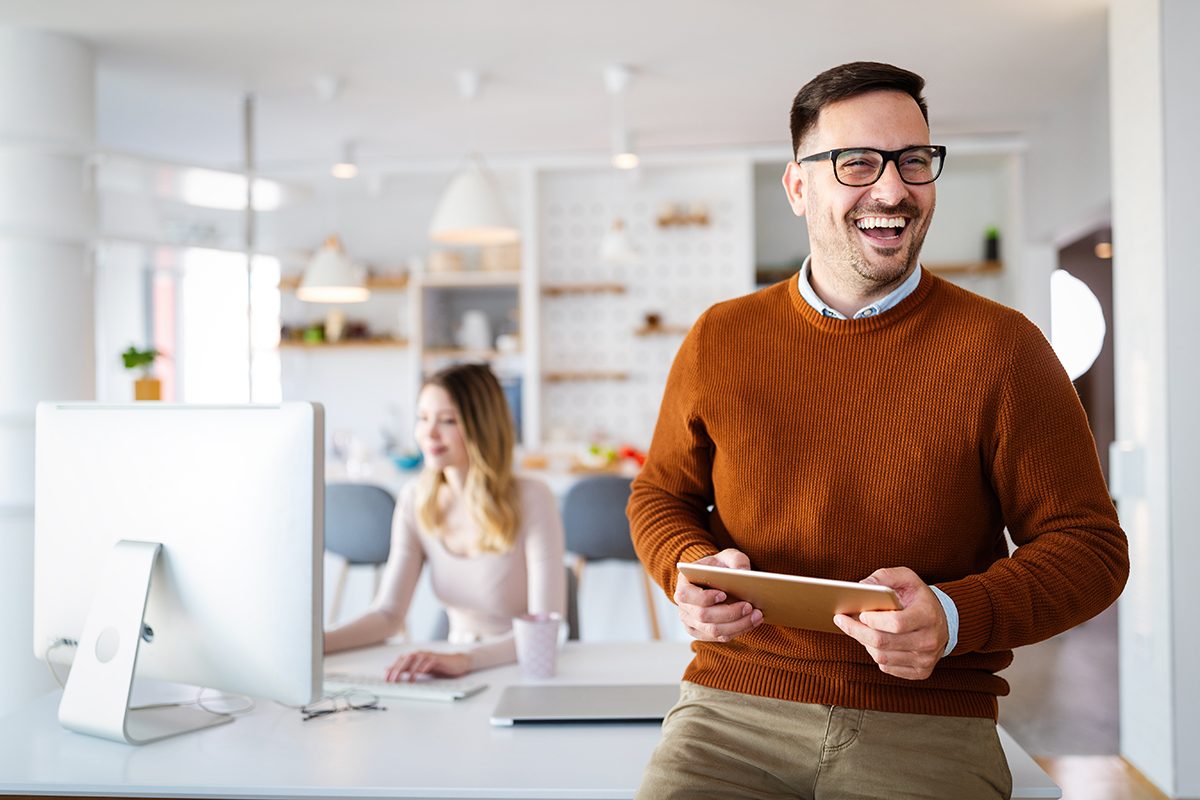 As a commercial real estate professional, your website has the power to have a positive – or negative – impact on your business. It allows you to make a great first impression, attract new clients, and promote your CRE services. While having a website is essential, these tips will help you get the most out of your CRE website.
Branding and Visual Elements
It's important to take your commercial real estate branding seriously. Do you have a professionally designed logo, color pallet, headshots, and an overall "style" to your brand? These are the basics for creating consistency throughout all your business materials, such as your website, business cards, letterhead, and social media pages. Your brand tells viewers more about your company and lets them know what to expect from you and your company. While there's a lot of leeway in terms of the actual design and color pallet, you should aim for a professional – yet approachable – look. Pick two or three colors that you can use consistently, have your logo available in both color and grayscale (just in case), and have professional headshots taken. The overall look of your website is just as important as the content it includes.
Content Is King
What type of content would your ideal client be interested in? What would they visit your website for? Your website is a marketing tool, so the content you share should also be marketing focused. Put your best foot forward with a professionally designed Home page, an insightful About page, and an easy to access page with all your contact information. Additionally, you may want to include information about your available properties, a description about the services you offer, as well as any recent awards or relevant news that your potential clients may find helpful. Remember to keep your website updated so viewers always see current information.
Make It User-Friendly
People want information, and they want it fast. With all the technological advancements over the past decade or so, we have all become accustomed to finding what we're looking for rather quickly. Your commercial real estate website is no exception. The overall design and functionality of your site should be easy to navigate and user-friendly. Have a clear and concise menu so your viewers can easily find the page(s) that interest them. While it may be tempting to put a unique twist on things, it's usually best to stick to standard menu names, such as "Home, Properties, About, Contact" for ultimate ease of use.
Understand SEO
Search Engine Optimization (SEO) relates to how your website shows up in search engines, like Google. When someone searchers for "commercial real estate Miami" (insert your city here) does your website come up on the first page? Most people use the search results that are on page one, so you want to make sure that your website is there for the key terms that are relevant to your business. While working with an SEO expert can be beneficial, at a minimum you want to name each of your pages appropriately, include the key phrases that people will be searching for within the content you have on your site, and always include ALT tags and META descriptions so Google knows what each page on your site is about. Proper SEO is a marathon, not a sprint, so it may take time for your website to show up on page one – depending on how competitive the key word searches are in your area for your specific services.
Once you have your website up and ready, ask several people to look at it and give you their honest feedback. Can each viewer quickly find the information they're looking for? Is there any essential information missing that you should add? Do they find the layout and design to be appealing, professional, and a correct representation of your brand? With all of these elements in place, you're commercial real estate website will be better in no time!
See how our commercial real estate CRM software can help you stay on top of your marketing strategy by scheduling a demo today.
Already a ClientLook subscriber? Request a free Success Audit to make sure you're getting the most out of our features.