5 Ways To Boost Your Personal Development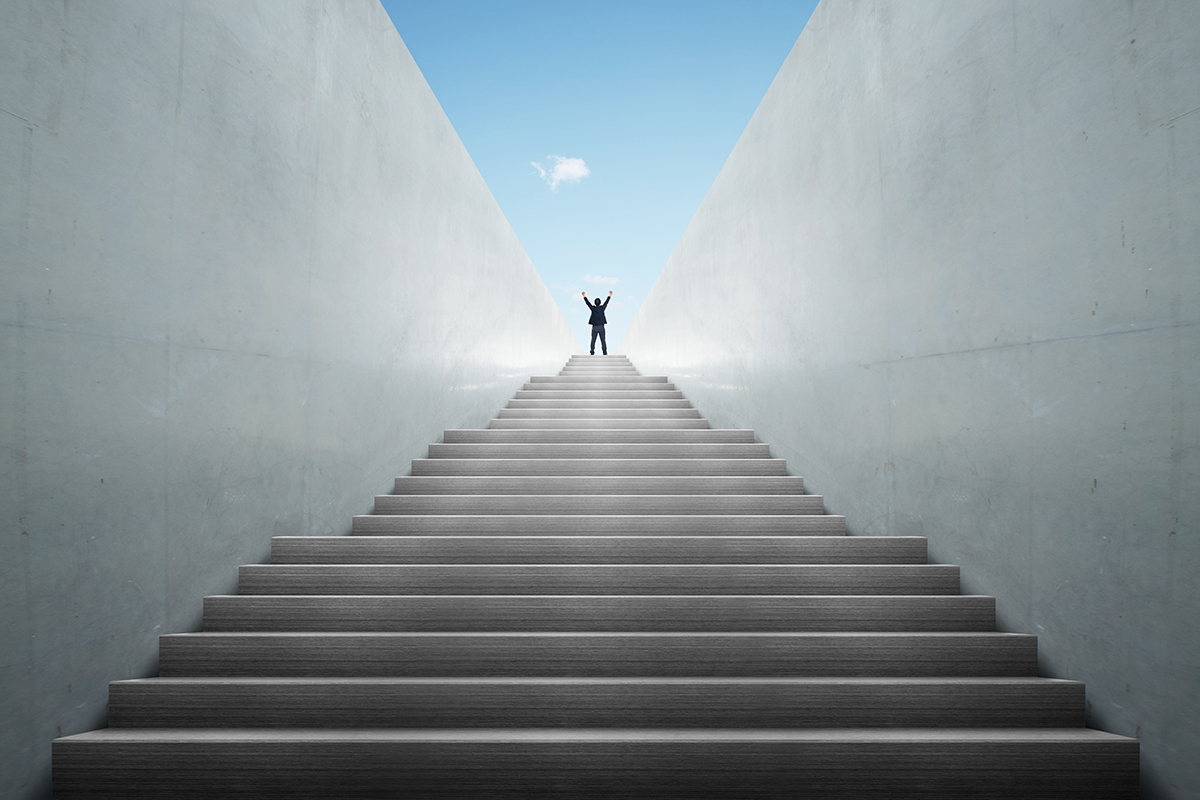 As a commercial real estate professional, you stay up to date on changes in the industry. You're constantly focusing on CRE trends in the market, and of course you take your continuing education classes. However, focusing on your personal development can have a positive impact on your business growth as well. Take a look at these five ways to boost your personal development during the pandemic.
Broaden Your Circle
The people you surround yourself with can have an impact on your level of success, so find people who will push you toward greatness. Is your circle of friends holding you back or encouraging you to reach your goals? If your network isn't pushing you in a positive way, it's time to broaden your circle. Connect with people who are further along than you in different aspects of your life. It's good to surround yourself with people who are more successful than you, in better physical shape than you, and who manage their money better than you do. Doing so will help you see the possibilities and motivate you to succeed in those areas as well.
Read Everyday
When it comes to personal development, reading can give you a huge boost. Books are an inexpensive way to focus on learning new skills. From leadership and management, to marketing and branding, and even financial literacy, you can find books on every topic that you're interested in. Make it a priority to read for at least 30 minutes everyday, and you'll be amazed at how many books you can read in a month – or a year for that matter! Head over to Amazon and do a quick search for "personal development books."
Listen To Podcasts
Like reading, listening to podcasts can help you learn new skills as well as provide motivation to push yourself further. Podcasts are great to listen to while you're working out, when you're getting ready in the morning, or while you're driving. I like to listen to a variety of podcasts that range from 10 minutes to 60 minutes, and select one to listen to based on the amount of time I have at that moment. Many people will agree that it's best to listen to a podcast from start to finish in one sitting, so if you're going to workout for 30 minutes, find a podcast that's 30 minutes or less. Just like books, there are podcasts about virtually every topic you can imagine. Each host has their own style, so it may take a little trial and error to find your favorite shows to listen to. Once you find your favorites, you'll be coming back for more!
Get Active
When it comes to taking your commercial real estate business to the next level, you may think you need to work more. However, taking a break from work to move your body can have a positive impact on your performance. Go for a walk, ride your bike, lift weights, or kick a soccer ball around the yard with your kids. Your body will thank you for getting up from your office chair, and your mind will benefit from the break. When it comes to personal development, your health and wellness should be a top priority.
Attend A Virtual Conference
Personal interactions are ideal for personal growth. However, with the current worldwide pandemic, in person gatherings are pretty limited. The next best thing to in person events is virtual events. Hop on a Zoom call with your co-workers or clients to connect with them face to face. Sign up to attend a virtual conference to keep your creative juices flowing. Most trade shows, conferences, and events have adopted a virtual platform for the time being, and a quick Google search will reveal upcoming events that you could attend.
Focusing on your personal development can mean the difference between an average year and an excellent year. Don't let the pandemic hold you back. Instead, pivot your goals to focus on what you can control. You'll thank yourself later!
If you're not a current ClientLook CRM subscriber, schedule a demo to see how our commercial real estate software can help you get organized, boost your productivity, and make more money. Our team is standing by to help you take your business to the next level!
Already a ClientLook subscriber? Request a free Success Audit to make sure you're getting the most out of our features.